If you have ever landed on a landing page after clicking on a "learn more" or "get now" button on the FB ad or any ad on the internet, then it would have probably landed you on a landing page. Right?
If your answer is 'yes, you are already familiar with what the sales copy looks like. You can find sales copies in sales emails, blog posts, and sales pages other than landing pages.
We will get to all of those and know how to adequately format your sales copy based on different forms and platforms.
Before we dive into the depth of the sales copy and know how to write a perfect sales copy that generates a tremendous amount of sales for you, we will cover some of the upper surfaces of the sales copy, I mean- Introduction to Sales copy.
Sales Copy
Sales copy is a text written with copywriting techniques to persuade people to take any specific action.
The primary purpose of sales copy is to make people understand what you are offering and influence them to take a particular action.
A standard format or elements used to structure a sales copy are-
Attention

Interest

Desire

Action
Every sales copy must have attention-grabbing headlines, attracting the reader's mind to look at the sales copy and read more.
And, once you hooked the reader's attention, the next element of sales copy is to arouse the interest so that the reader does not bounce up.
When you have created the interest in the reader's mind, offer them something that they couldn't resist to take a specific action.
After you initiated the desire to take any action, you must help the reader with what to do next. And, there is where you show them the Call-to-Action button.
Let's discuss the AIDA model in detail and why it is an effective structure to craft a sales copy-
AIDA of Sales Copy
When it comes to the most effective copywriting model, AIDA is the most efficient one.
Here's how each of these elements plays its role in making a sales copy effective-
Attention
How can you sell to someone when you don't have their attention. So, it becomes essential to grab people's attention to make them know what you are offering.
In a sales copy, you need to add a compelling headline or statement that grabs the attention of your target audience. You can't just target anyone out there.
That's why you must define your target audience before you proceed to write your eye-catching headline.
Tips on how to define your target audience:
1) Know who they are
It would be best to consider those people to be your target audience who resonate with your brand. Find out their demographic details.
2) Figure out their most significant difficulties, problems, or desires
You can write a better attention-grabbing headline when you know the issues of your target audience. Because, when you understand their situation, then you can provide the relevant solution to them.
3) Understand their likes and dislikes
When you understand your target audience's likes and dislikes, it'd be helpful for you to craft a headline that will be relatable to your audience.
Now you're clear with how to define your target audience. Let's move forward to know how you can write attention-grabbing headlines for your sales copy.
How to write an attention-grabbing headline for the sales copy
If you write a perfect headline that catches the attention of readers will improve your copy's conversion rate.
Headlines are the chance to make a great first impression. When the reader gets impressed by the headline, he/she is more likely to go through the rest of your copy and may take action directed on the sales copy.
Here are some tips on writing attention-grabbing headline-
1) Try to hit the pain point of your target audience
Already in this post, I have explained how to define your target audience. And, you must know the pain points of your target audience because if you could provide the solution that could relieve them from their pain, chances are there that they will read your offer and take action.
2) Explain the long story in short
Sales copy may be of 1 sentence to more than 100 sentences. But, your headline must depict what the story is about because very few readers will be ready to read a lengthy sales page. 
So, it would be best if you hook your audience by letting them know that this sales page is for them, and they must go through the body of the copy to understand what is there for them.
3) Impress with numbers
According to some surveys, people found that the titles or headlines containing numbers get more attention.
If your copy contains a list or steps, definitely consider adding a number to your headline.
If you got some statistical research data, it'd be great to put that number in the headline. For example, 73% of webmasters do this simple SEO mistake.
4) Enhance with adjectives
Adjectives in a sentence describe the noun. The use of adjectives can enhance what you're specifying.
For example, Prepare a yummy veg curry in just 15 minutes with the help of this cookbook.
Here are some adjectives favorable for sales copy headlines-
Awesome

Best

Mind-blowing

Unknown

Gorgeous

Alarming

Supreme

Uncomplicated

Invaluable

Worthy

Profitable

Free

Alpha

Grand

Awful

Compelling
Create a proper hook
If you want your reader to be interested in what you have to say, you should consider using a hook. A 'hook' is simply a technique to grab the reader's attention and make him/her want to read ahead. It is your engaging opening statement. You can put anything as a hook as long as it is interesting and generates curiosity in the reader's mind to know more about what you are saying.
While writing a sales copy, you can use all of these points mentioned above to grab attention.
Writing a headline that hooks the reader's attention to your copy is just the first step to a perfect sales copy. And don't trick your readers into reading something boring. So, you must wisely put forward your next move to keep readers stick to your copy.
And here is the next move on your sales copy-
Interest
After capturing the attention, don't let your readers bounce up from the copy. It would be best if you generate interest so that readers keep reading what you are saying.
The code to holding interest is to organize every line in your copy so that the reader wants to continue onto the subsequent lines.
Tips on how to write an opening paragraph that generates interest
1) Craft a story
The story gets and keeps the reader's attention. When you craft a story, you get a movie rolling on in a sequence. And that makes readers flow through it and understand the message that you want to deliver.
You can create emotional tugs in your story so that readers don't go towards logical thinking but straight to the emotion and feeling.
When readers immerse themselves in the pool of emotion, they will try to relate the story to their life.
2) Hit hard on their pain points
When you can demonstrate that you understand the pain points of your target audience, they will more likely hear you attentively. The reason why they will listen to you because they will have some desire to know how they can overcome their sufferings.
Who doesn't want to get relief from the suffering? Every one of us. Right? So, you need to understand what your target audience is suffering from and present them with a solution.
How to find the pain points of your target audience?
You can get to know about the pain points of your target audience from the salespeople and customer service staff. Also, you can conduct surveys to identify your customer's pain points.
One more way, you can understand the customers' sufferings are from FORUMS. Yes, these are good places where people discuss their problems and seek others' advice and solutions. 
So, you can take hints from those discussion threads. Also, those are the perfect places to promote your offerings.
After you found the pain points
Once you have collected the relevant pain points of your target audience, you can use them to craft your sales copy.
Addressing these pain points in the lead paragraph would be very much effective.
Also, you can use these pain points to craft a straight-on-the-point elevator pitch.
Understanding pain points allows you to write your case studies on how your solution solved people's problems. And it's better than sharing people's success stories that do not relate to customer's issues.
3) Try to add humor appropriately
I agree that humor is not everyone's cup of tea. Everyone can't crack a good joke. And making people laugh with some texts is not that easy, unlike in a video where you could show some comical actions with your body and facial expression. 
Sometimes people may feel offended if you mistakenly add any wrong word or miss the tone.
So you need to take care while using humor in your copy that doesn't offend anybody.
If you are creative enough and humor comes to you in a natural sense, then, voila! You are good to go.
4) Share facts and relevant data to your offering.
When you provide data on your copy, you create some authenticity on what you are saying. For example, Research conducted by XYZ university says that 8 out of 10 females don't like a bald partner.
If you provide a statement without facts, people will feel like it's a false statement. You can't just say, "Most Females don't like a bald partner." It's going to sound like a simple statement thrown for the sake of convincing.
Now you may ask, where to find these data points, facts, and statistical data? In the past, people were looking for research papers, magazines, newspapers, encyclopedias to find these facts and data. Now, we have access to the internet, and it makes our search for information easier.
You can pick data from the articles published by scholars, research institutes, and universities to give evidence to your statements in a sales copy.
You can convince people in a better way when pertinent facts and data back your statements. And this is what most copywriters do to persuade people with some valid reasons.
Now you know how to craft your opening paragraph that hooks readers to read what you're saying. And it's the time to play your next move where you try to feed them as per their desires.
Desire
The interest and desire elements of copywriting go hand-in-hand. When you build reader's interest, you also need to offer them help.
You need to present your offer that satisfies their intense desire.
Rather than just saying, "In this webinar, I'll share some copywriting techniques." say, "You'll be able to use some most fabulous copywriting techniques in your next copy by joining this webinar."
In the Desire section of your sales copy, you must explain your offerings and how your solution (product) will solve their problem.
Explain your benefits of the product or service and how it can help them eradicate their issues.
In your sales copy, you should link all of your product's features with the benefits. For example, "This health band will show your pulse rate and calorie level, which would help you keep track of your health condition and warn you before going to danger zone."
How to evoke desire
The first step to stimulate desire is to put down your features linked with benefits. This will provide your readers with what your offer is all about.
In the second step, intensify the desire with the scarcity principle. Like, limit the offer for a specific time or a certain number of sales.
Then in the third step, show them how it changed other people's life. Put on some testimonials provided by your satisfied customers. It will give them social proof and will increase the trustability of your offering.
In the fourth step, tell them that the price at which you are offering will increase after a certain period. It will create an urgency to grab the offer at the best price.
When you have offered them the best price you have, it's time to tell them why they should grab this one-time opportunity. Explain the benefits again and how it's going to help them. Give some examples of your customers whose problems were solved after they used your product.
And it's the time for climax action.
Action
After putting all the copywriting elements in their place in a sales copy, the final move is to put a Call-To-Action.
What's the Call-to-Action?
The Call-To-Action (CTA) is a statement that tells your reader to take any particular action.
For example, 
Get Instant Access

Add to Cart

Learn More

Let's have a talk

Subscribe now
You don't need to write your CTA just on a button. You can put it before the CTA button to influence your reader's decision. 
Just like, Get instant access to this tool with a 40% discount.
So, the Action part of your sales copy doesn't just have to be a button. You can add other statements that influence them to take action. 
And don't make a mistake, by telling your reader do so many things like, Like the FB page, subscribe to the YouTube Channel, Follow on Instagram…
Just give a single clear and concise Call-To-Action.
Additional elements you need to put on a sales copy-
Assurance
Back them with a money-back guarantee offer so that they don't hesitate to try your product. This element is beneficial as you allow your prospects to try your products with a risk-free assurance, and they will not lose money if they don't like the product and don't want to use it anymore.
Sometimes, it turns out that when people use something for free, they understand its usability and benefits. And they become the permanent buyer.
After-sale service
Customers are the assets of every business in the market. Companies must give their best to satisfy customers so that they don't hesitate to come back again.
After-sales service makes sure products and services meet the desire and expectations of the users.
After-sales service plays a lead role in strengthening the relationship between the seller and buyer.
So, it would be best if you never hesitate to offer your buyers an after-sale service.
Freebies
Many sellers have some free things to offer. And offering freebies is a great idea to lure peoples. While offering freebies, you should remember that it doesn't cost you much. Or you are adding the cost of the freebies in your Selling Price.
Why offer freebies?
Freebies add value to your customers and improve your brand equity. Customers will be more likely to share the feelings with other peoples, which will improve your brand's reputation in return.
AIDA Copywriting model is a proven framework used in the Sales Copy. And it's been beneficial in the sales conversion.
Some copywriters may use their techniques of copywriting for conversions. That may be suitable for them to generate conversions. But most of the sales copies use the AIDA framework of copywriting as it guides the prospects through each step of persuasion in a sales copy.
You can understand more about the AIDA framework of copywriting from Hubspot's article.
Now, let's have a look at some of the sales copy examples.
Sales Copy Examples
1)Pepsodent's sales copy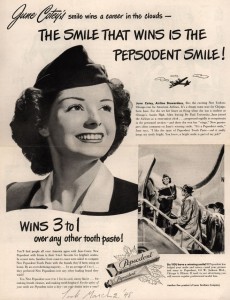 2)Mailshake's landing page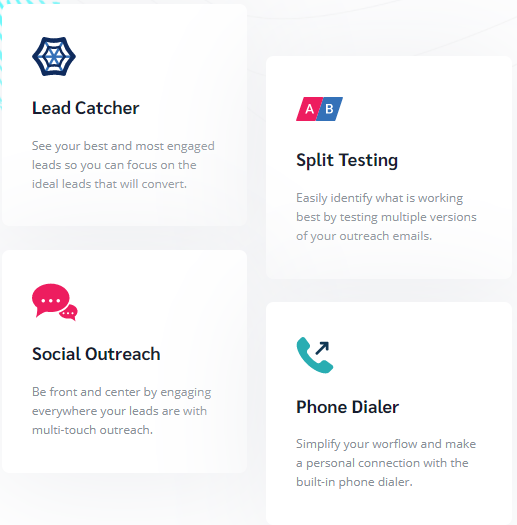 3)Speechelo's long form sales copy on their landing page.

Download speechelo's landing page sales copy
4) SEMRUSH's landing page sales copy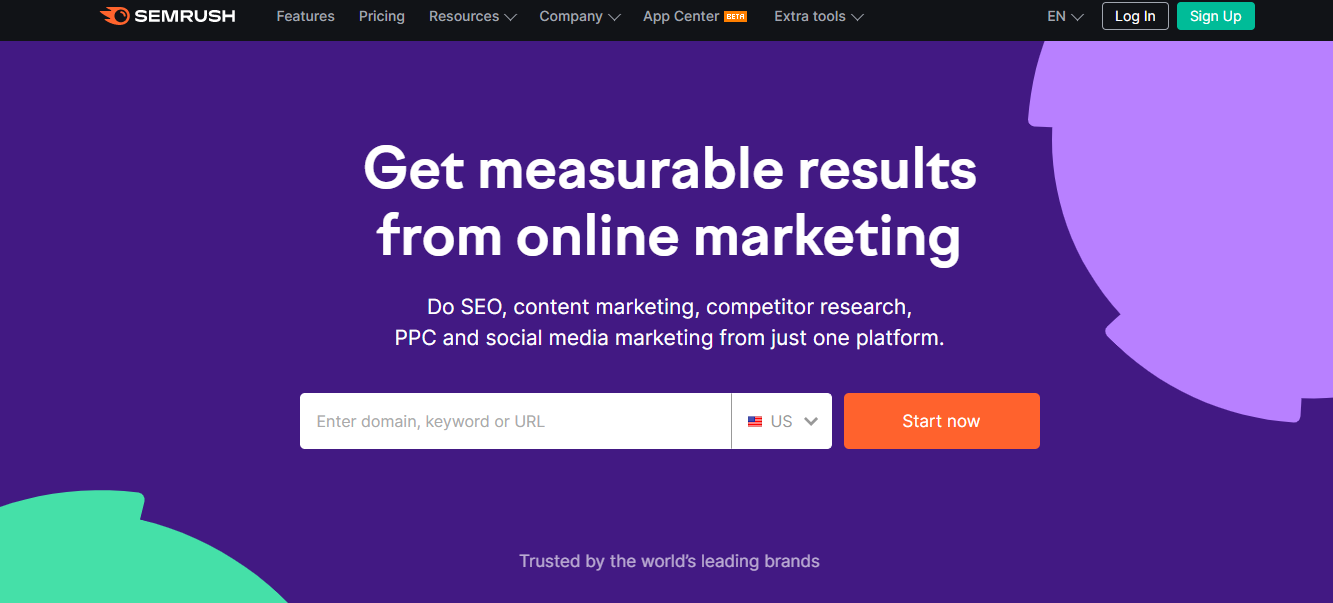 Download semrush landing page's sales copy
5)Vaibhav Sisinty's Landing Page for LinkedIn Masterclass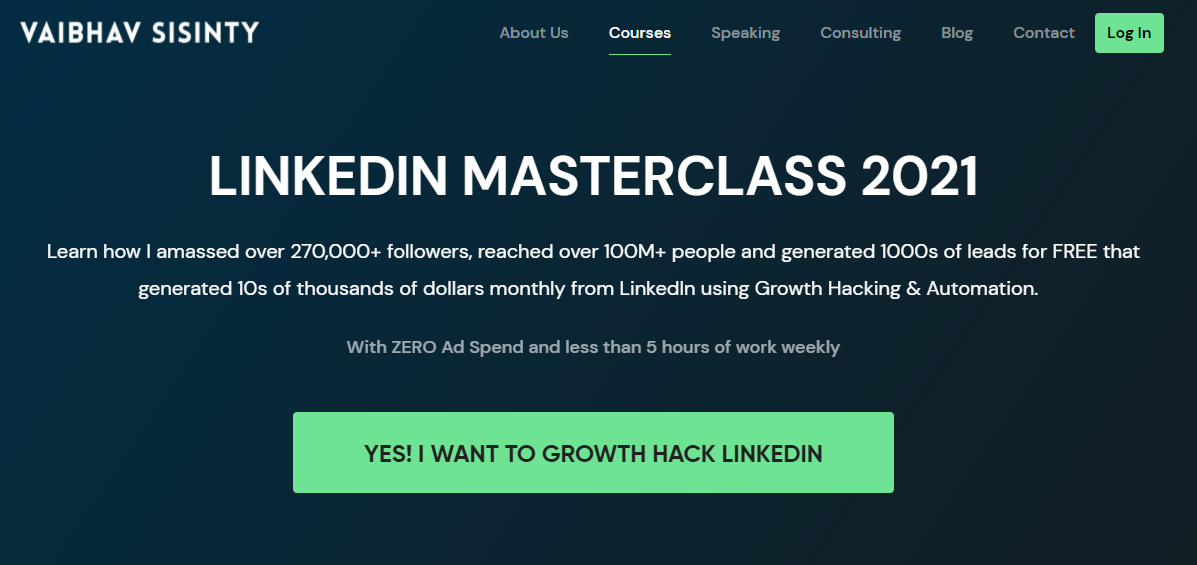 Download Linkedin Masterclass by Vaibhav Sisinty's landing page sales copy