Do you agree that a good workman has good tools?
Here, in this post, I've provided the top 10 Copywriting tools that a copywriter should be aware of it.
It doesn't matter whether you are a copywriter or not, copywriting skill is the must-have skill in this digital era. No problem, if you have anything to sell or not, copywriting is not just limited to selling but it goes beyond it and helps in delivering the message that you want to convey to your prospects.
One most common perspective related to copywriting that everyone has is that we consider it as a skill of marketers who sells. What if I tell you that everyone who wants to make his/her presence online must understand the importance of this most valuable skill, Copywriting.
Copywriting is a very essential ingredient of a soup, known as Digital Marketing. 
If you are aware of the Digital Marketing and know what it is, then I am pretty sure that you must have some knowledge of Copywriting. 
But, I don't want to go beyond the scope of this article and explain to you why most of us who want to build our presence online must possess the copywriting skill. If you are interested to know how copywriting could help you in your online presence then I'm eagerly waiting for your comment below this article.
Now, let's know what are these tools that a copywriter must be aware of.
Top 10 Copywriting Tools
Copyscape
Copyscape is an awesome web-based tool that allows you to check the content of your post or article and see if it contains any duplicate content found elsewhere on the internet. It's premium version also provides you with the option to check the originality of your content. It also provides you with the option to detect plagiarism. 
Some other features that it has:
Copy Paste originality checks
PDF and Word File uploads
Batch search
Private index
Case Tracking
API facility
WordPress Integration
Un-Suck It
Un-Suck It is a full-pledged free tool that allows you to convert words that don't flow well in your copy (like business jargon) and replace it with familiar words that are easily understandable.
Thesaurus.com
Copywriters often have to find new words to fit in their copy and always wish to have a thesaurus by their side. Thesaurus.com is the most comprehensive thesaurus website and is one that I prefer to use while crafting words for a copy.
It provides me with numerous new words which even I wouldn't hear of and this makes my copy looks more professional.
RhymeZone
When you want to look for a rhyming word for writing any slogan for your copy then you don't need to scratch your brain so hard when you have a pretty cool free tool by your side. RhymeZone is included in the list of top 10 copywriting tools because its pretty simple to use and it shows up to the 6 syllables for your rhyming word.
And, it's not just limited to find rhyming words it could also fetch you the synonyms, descriptive words, phrases, quotations, homophones and many more options.
Next time when you feel like you are short in words needed for your copywriting then try this awesome free web tool to find words that suits your copy.
CopyDoodles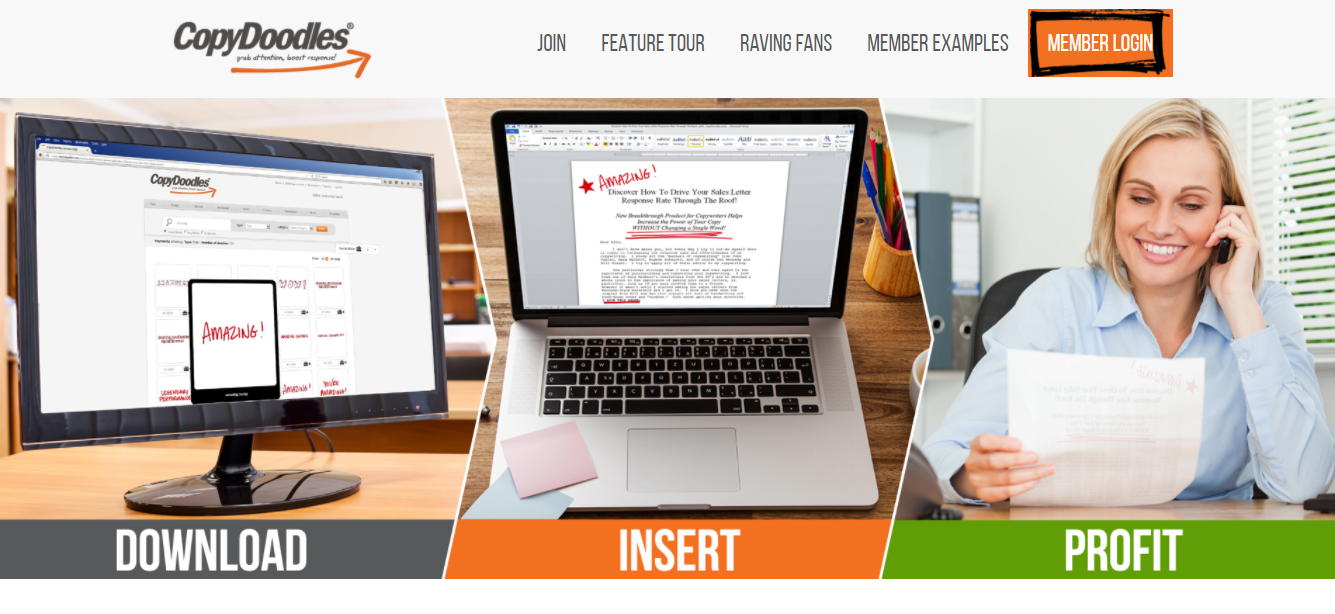 Its opening line says, "Copydoodles create great copywriting results, without having to be a great copywriter!".
What it offers to you:
You can download from world's largest library of hand-drawn marketing graphics, comics and handwriting fonts.
It allows you to insert customised doodles into your marketing piece.
Visit copydoodle.
Read-Able
Read-able helps you in checking the readability of your content. Most content writers prefer to use this to check how their content looks in perspective to the reader. Is the content so hard to read or very easily understandable?
Your content must be easy to digest by the readers. Although WordPress users have SEO plugins which tell the author about the readability of the content, read-able has some more features that make it worthy to be listed on the top 10 copywriting tools.
Visit Read-able.
SEO Book Keyword Research Tool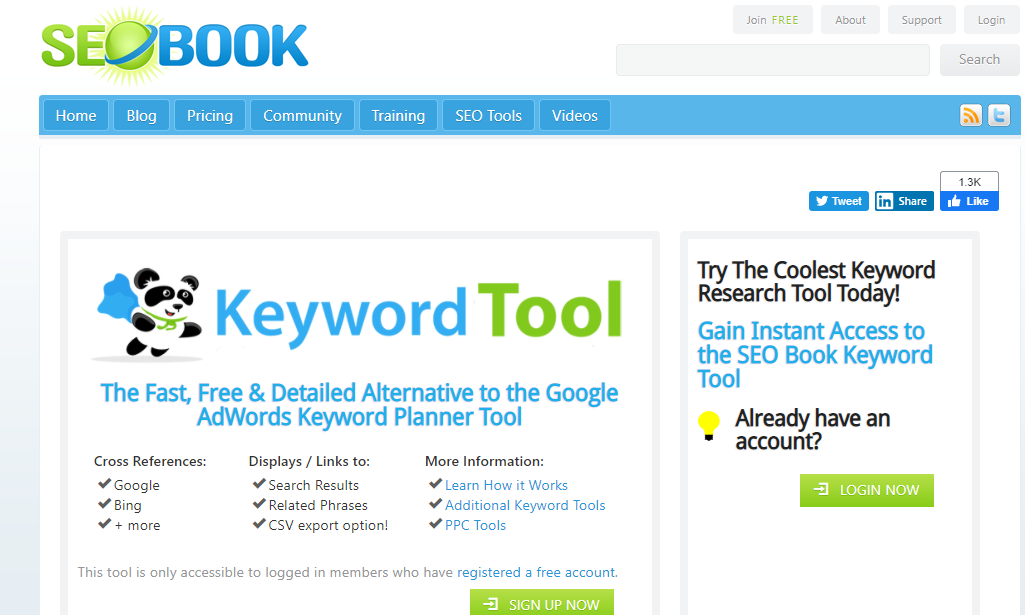 Want to get some high performing and competitive keywords for your article? Here's the SEO Book, that would help you in finding out the ideal keywords in your next blog post.
When you join the SEO book, they will provide you with a package of SEO tools- toolbar, browser, extensions and such.
Also, they are providing a training program for SEO, PPC, Marketing tools, and Site monetization.
And, here is an interesting and informative article from KomalBeria.com on how to find perfect keywords for your blog that you must read to have a great understanding of keyword research.
There are some other tools that you may find useful, here's an article from Sonikadigital.com on keyword research tools.
Live Keyword Analysis
Live Keyword Analysis is a quick and easy SEO tool that would help you calculate the density of keywords in a sample of text. If you feel as though your keyword is too frequent or too rare within your copy, use can seek the help of Live Keyword Analysis to confirm that.
EMV Headline Analyser
No Words.
It's a wonderful tool to analyse the Emotional Marketing Value of your heading.
Check the image below, where I did the EMV analysis for the title of this article.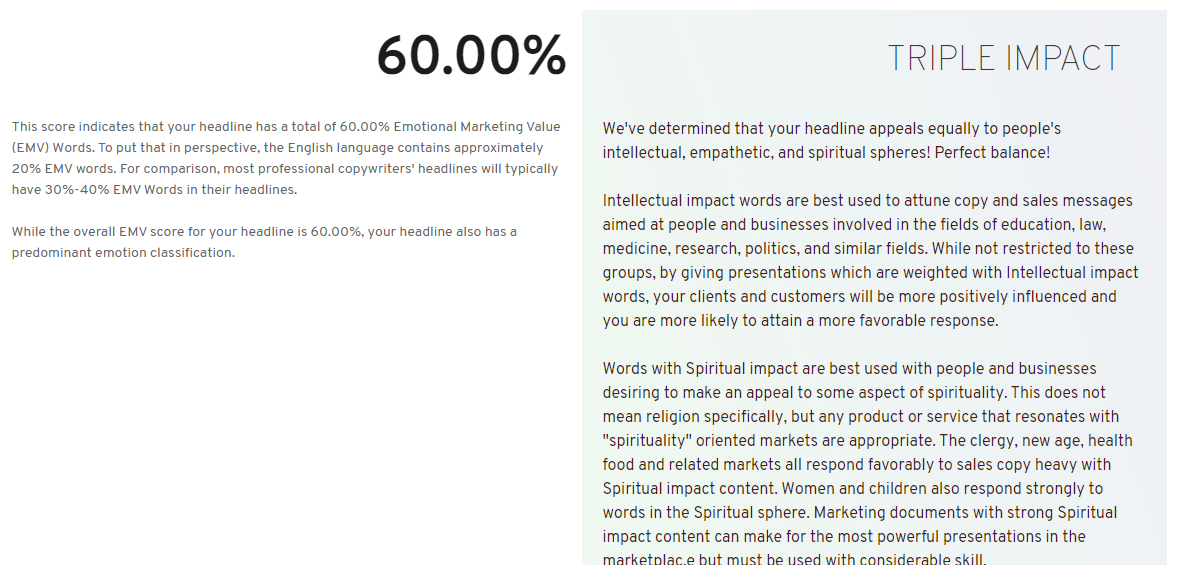 Amazing! Isn't it?
EMV Headline Analyser is a marvellous yet very underrated copywriting tool.
Next time when you write an article then I would highly recommend you to use EMV headline analyser tools.
And, headlines are the most important part of any great copy, as it is the first item that one looks for before reading the article. That's the reason why this magnificent tool is in the top 10 copywriting tools.
Visit EMV Headline Analyzer.
Flickr
Do you want some pics for your blog? Here's the Flickr to help you find out the pics that would fit on your blog and make it more attractive.
It's very simple to find and credit the images on Flickr. Pretty simple interface to get free stock images.
Photos on your blog post make it more attractive, that's why I considered making this tool listed on the top 10 copywriting tools.
If you're doing social media marketing then using Flickr to get some magnificent images for your posts would save your time and money. Here's an article from AmronSilva.com on the importance of social media marketing for businesses which you must read if you want some in-depth knowledge of social media marketing.
So these were some of the tools that I use to make better copies and makes my copy shine.
No doubt, these tools are great but you must know these 10 Techniques for Persuasive Copywriting.
Also, if you want to know about the importance of copywriting then here's an article from digitaldeepak.com on importance of copywriting and sales.
If you know any other tools that help in crafting great copy then let me know in the comment section.